Yummy CHOCOLATE BANANA POPS
This is a great treat for the kids to make....and for everyone to eat.
What You'll Need:
- 1 ripe banana
- 2 cups of milk
- 1 box of chocolate fudge instant pudding mix
- 1 container of vanilla yogurt
- 9 waxed cups (the small 5 oz size)
- 9 craft/popcicle sticks
- 1 small baking dish
The How To:
-First, put the cups in the baking dish. This is to help them stay up while freezing and make easier to move them.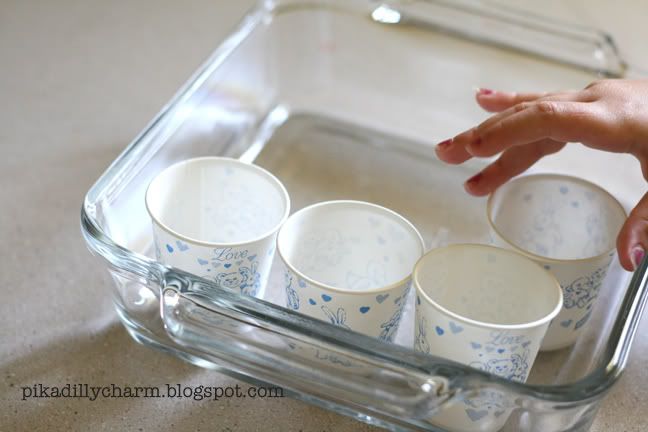 - Next in a bowl mix the pudding mix and the milk in a bowl for about 2 minutes. Let it sit in the fridge for about 5 minutes.
- Then in a different small bowl mush the banana up with a fork and then add the yogurt to it. And mix it up.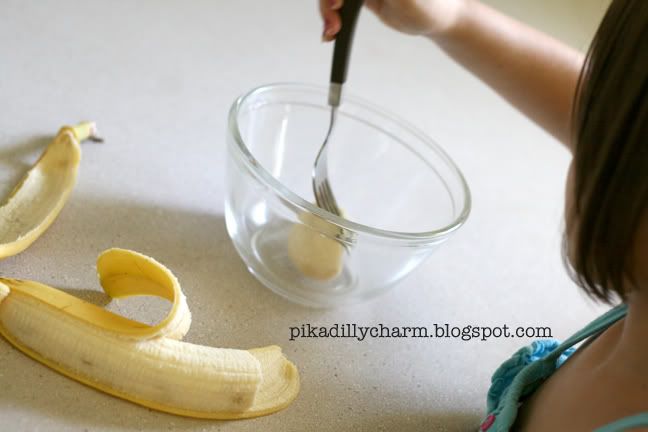 - Now, put a couple of spoon-full's of pudding in each little cup.
- Then put a couple of spoon-full's of the yogurt in each little cup.
-And if there is any extra pudding and extra room in your cups fill with the remaining pudding.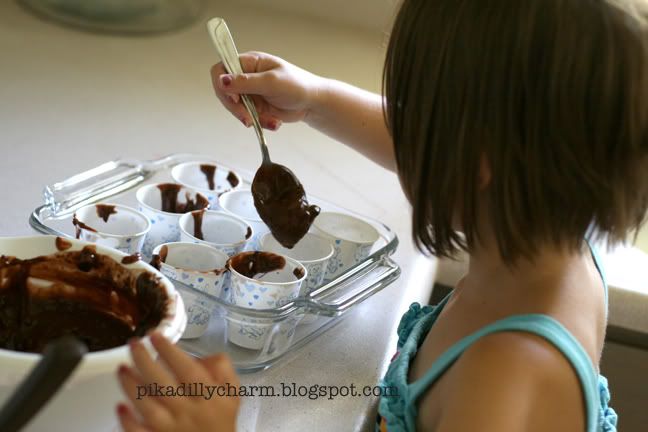 - Be sure to gently tap the baking dish with all the cups in it on the counter to help level out the pudding/yogurt mixture.
- Then put one of the craft/popcicle sticks in the center of each cup.
- Pop the banana pops in the freezer for about 2 hours or until they are frozen/firm.
- To eat, just peel the paper cup off of the banana pop and then enjoy!