Friday Food
Here is a fun way to serve up lunch.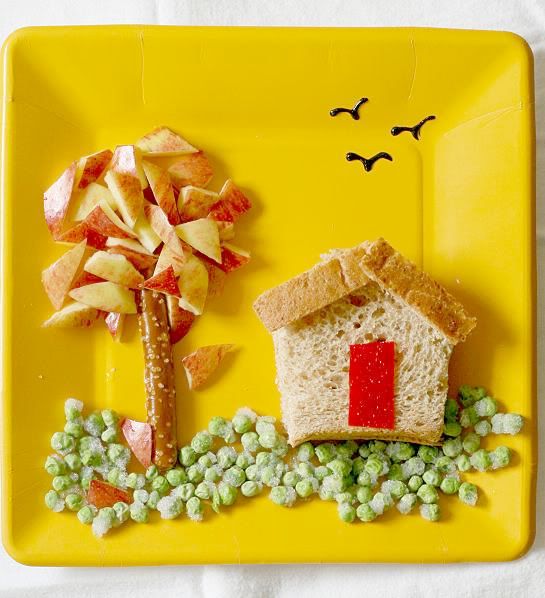 My youngest loved her lunch being served as a fun edible picture.
What you'll need:
-Sandwhich
-Peas
-Pretzel stick
-Apple
-Fruit Roll-up
-Gel frosting (for the birds)
The How to:
-First place the pretzel stick on the plate. I had to break mine in half because it was too long.
-Then dice up the apple and place the diced pieces around the pretzel stick to make it look like a tree.
-Next cut your bread into the shape of a house (before you make your sandwhich). Then make your child's favorite sandwhich. Save some of the crust for the roof of the house. Then place it on your plate.
- Then cut off a piece of the fruit roll-up to use as a door on the house.
-Scatter the peas around the bottom of the plate...around the bas of the tree and the house so it will look like grass.
-Finally, use the gel frosting to draw some bird flying in the sky.
Then serve it to your kids and watch them enjoy eating it!