Living Green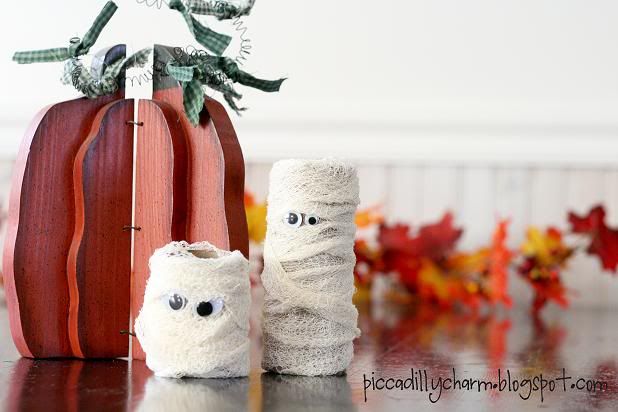 Here's what you need to make these spooooky mummy's out of empty toilet paper tubes. It is easy and kids would love to help create their own.
What you'll need:
-Empty toilet paper tubes (depending on how many you want to make)
-Packing Tape
-roll of 2 inch wide gauze (2 to 3.5 feet long per mummy)
-White paper
-Googly Eyes
-Glue
-Scissors
How to:
-Lets start by deciding if you want a short mummy or a tall one. If you want a taller one, you don't need to do anything to the empty toilet paper tube. If you want a short one, cut one of the tubes in half.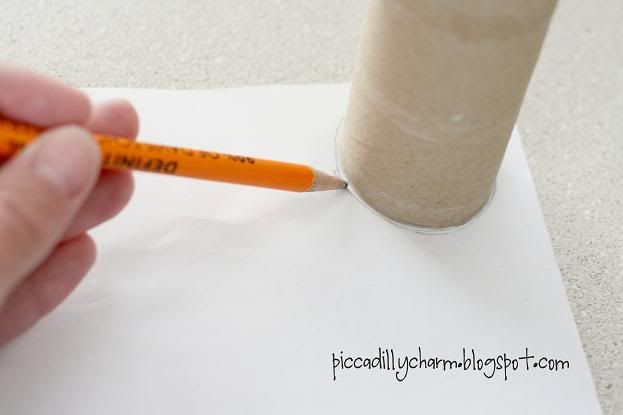 -Next we will be tracing the bottom of the toilet paper tube on the white paper. Each mummy will need one of these.
-After you trace it, cut out the circle and tape it to one end of the toilet paper tube.
-Then you will need to measure approximately a 2 1/2 foot strip of the gauze for the short mummy and around 3 1/2 feet for the tall one.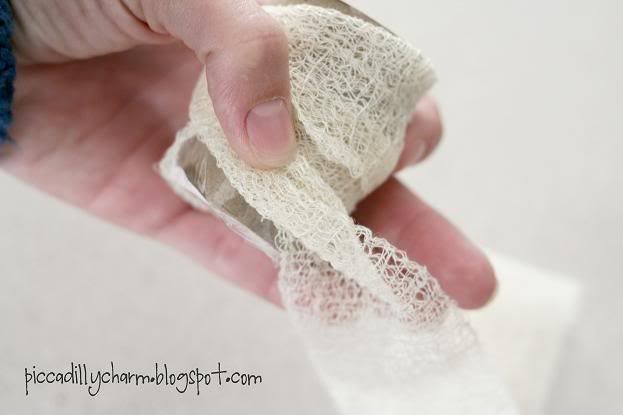 -After you have it measured and cut to the desired length you will tape on end of the gauze to the toilet paper tube.
-Then gently stretch and wrap the gauze around the toilet paper tube. You will want to twist the gauze every once in a while to add more demension to your little mummy.

-When you reach the end of the gauze tuck it under one of the other layers.
-Then glue the googly eyes on to your creation. And Wa-la! You have your little mummy.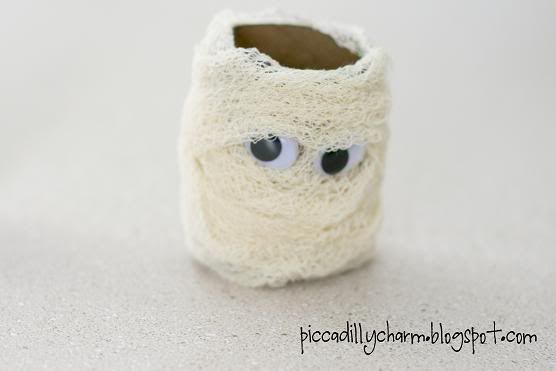 You can even fill these little guys up with some Halloween goodies.