Tuesday Tutorial
Here is a quick and easy Halloween door decoration to make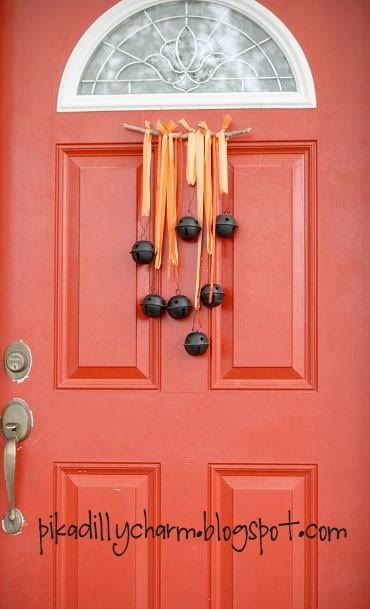 What you'll need:
-Ribbon
-Black Bells (if you can find black ones you could spray paint some black)
-A stick
-Fishing line (or other clear string)
The How to:

-Cut a piece of ribbon for each bell. I cut mine all different lengths.
-Then string each bell on to a ribbon and then tie the ribbon on to the stick.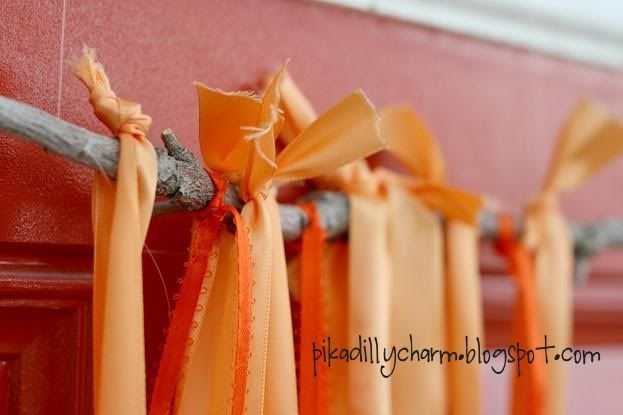 -I then tied a piece fishing line on the ends of the stick so I could hang it from my door.