For the Family
Another great way to put those fall leaves to use....a leaf alphabet.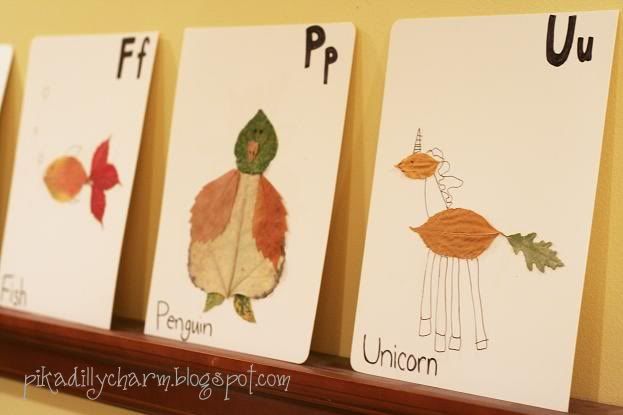 What You'll Need:
- White card stock or other stiff paper
-Glue
-Pressed leaves
-Black marker




The How to:
-Start by giving everyone a piece of card stock.
-Then spread your pressed fall leaves out on the table so you can see the shapes and colors of them.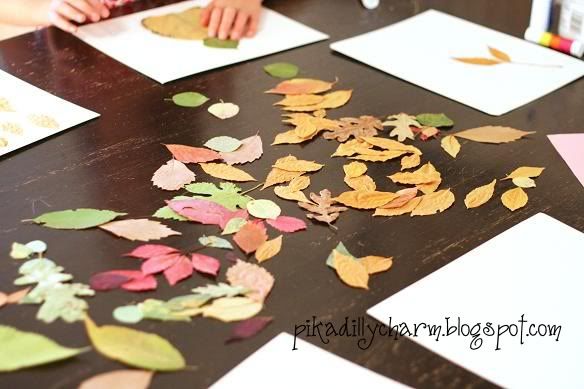 -Next brainstorm about different things that start with the letters of the alphabet.
-After you have come up with a few different things, start piecing your ideas together on you paper.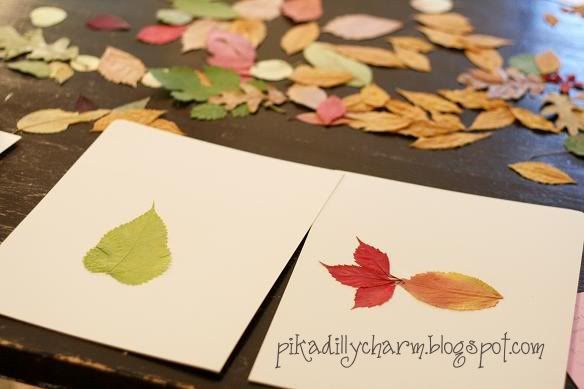 - Then glue them into place when you are happy with what you have come up with.
-Next add details to your pictures. Eyes or mouth on the animals, etc.
-Finally you can add the letter of the alphabet that the picture represents or you can create a whole scene made out of leaf creatures.