Living Green


Here is a great way to remind your family what they are grateful for.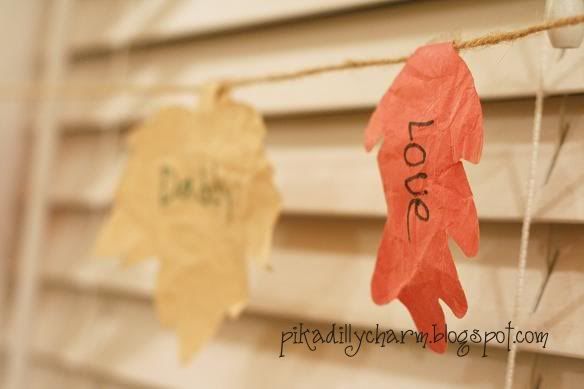 What You'll Need:
- Construction Paper (in fall colors)
- Leaf Template to Trace (I searched for a free one on the internet)
- Twine
- Tape
- Scissors
- Pen or Marker
The How To:
-First trace your leaf pattern on to your construction paper.
-Then cut them all out.
- Next crumple up all the leaves to give them a worn look.
- Now have each person in your family come up with at least one thing to be thankful for and have them write it on their leaf.
- To hang the leaves, fold the stem of the leaf over the twine and tape the stem to the back of the leaf.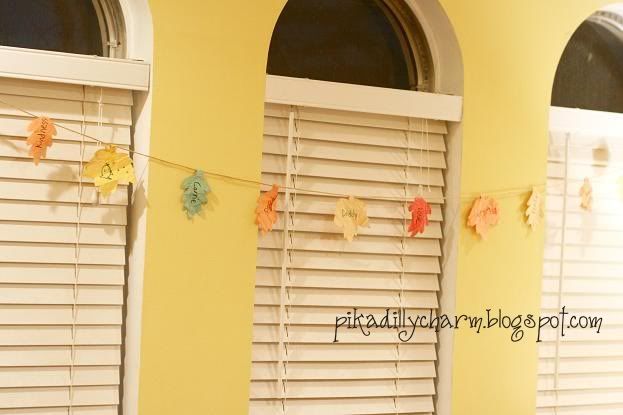 - If you have children who are not old enought to write on their own, you can have them draw a picture on theirs instead.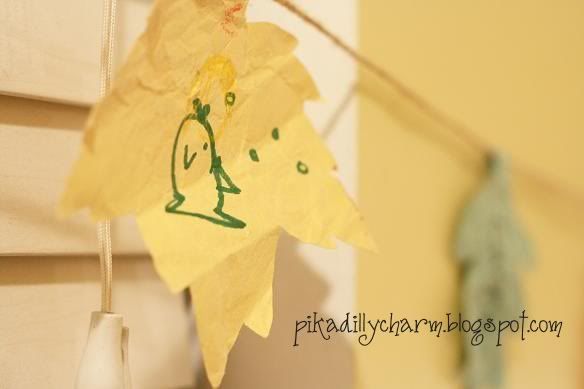 This is a great way to help everyone to have an attitude of gratitude.