So Simple

Here is an easy treat for the kids to help make.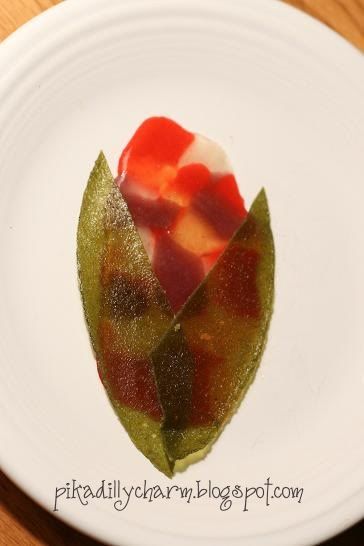 What You'll Need:
-Oven
-Cookie Sheet
-Aluminum Foil
-Life Saver Hard Candy
-Green Fruit Leather

The How To:
-First heat the oven to 250.
-Then line your cookie sheet with aluminum foil.
-To make the Indian Corn, you need to break up several different colors of Life Savers.

-Then, make a pile of the pieces on the cookie sheet and shape them into a corn shape.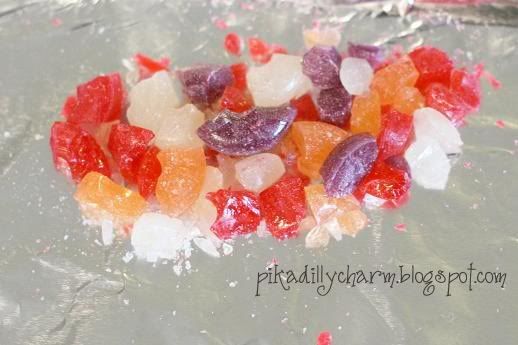 -Next put them it in the oven for 8-10 minutes.
-Take them out and let it cool.
- When it is cool, peel the aluminum foil off the bottom of the corn.
-Then cut 2 pieces off of your fruit leather to look like corn leaves/husks and place them on your corn.