Living Green
If you have any of the empty paper towel tubes, heres a great way to make something cute with them.
What You'll Need:
-Empty paper towel tube
-Scissors
-Spray Paint (optional)
-Candle
-Hot Glue Gun

The How To:
- Take your empty paper towel roll and spray paint it whatever color you want. I did mine white and I sprayed the inside of it white as well.
- Next cut it into 1/2 inch thick pieces.
- Then, using the hot glue gun, glue them together. I put a dot of glue on the center of the inside edge of each piece. This is to help it curve or slant around into a circle.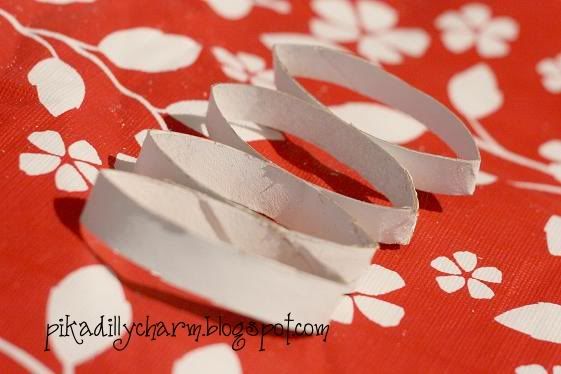 - As you glue them together be sure to check every once in a while to see if it is shaping right around your candle. Be sure to check and make sure that the cardboard tube is NOT going to be too close to the flame of the candle...wouldn't want anyone to start a house fire. =/
And, wa-la, you have a cute little way to spice up your candles.