Since I have 3 girls, I love to make flowers for them. Here is a quick flower that is a great accessory...even for adults.
What You'll Need:
-Fabric (scraps of fabric work great)

-Scissors
-Thread and needle (or sewing machine)
-Hot Glue Gun
-Ribbon scraps
-Barrett or Gatorclip
-Embelishments (Buttons, tulle/netting, feathers, etc.)
The How To:
-First cut a strip of fabric 2 inches wide by 16 inches long. This will give you a fairly large flower. For smaller ones, just decrease the width by 1/2 to 1 inch and the length by 3 inches or so.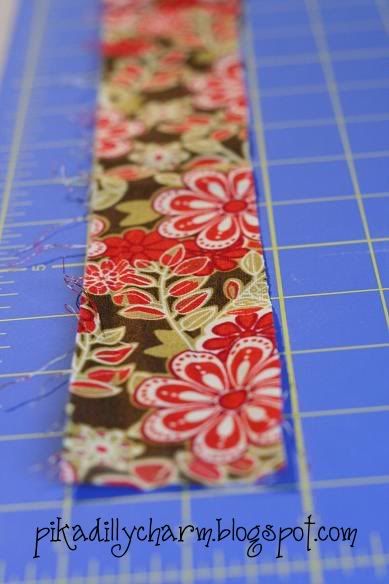 -Next tie a knot in your thread and then do a loose basting stitch down one side of the length of the strip of fabric.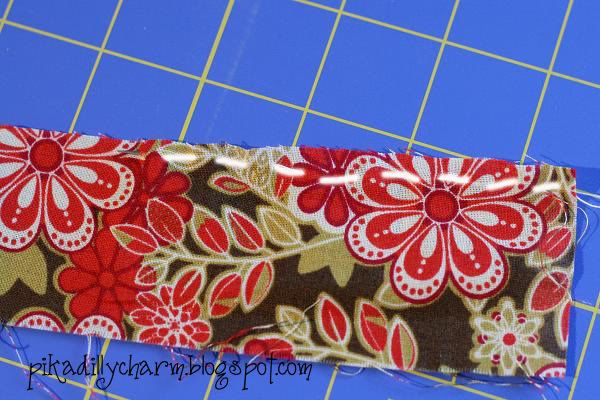 -After that, push the fabric down to the knotted end of the thread so the fabric bunches together.
-Then stitch the ends of the fabric together so the fabric makes a full circle. And finish by tieing a knot in the end of the thread.
As you can see, this type of flower has a ruff/raw unfinished edge. If you don't like that look you could always hem the outside edge before you gather up the fabric.
-To make it into a barrett cut a little piece of fabric about 2 times the length of the gator clip.
-Put hotglue on the ribbon and then place the clip on it as shown in the pictures below.
- Before we glue the barrett on, lets put the embellishments on first.

- The pictures below show a few different ways you can add things to your flower. Everything is just hotglued on.
- After you embellish your flower, then on the underside of it, hotglue your ribbon-covered barrett/gator clip to it.
Not only can it be worn in the hair, but you can also add it to your clothes. (Note- You could replace the barrett on it with a jewelery/broche pin)
On this last picture I glued small flowers right onto the ribbon. If you don't want to glue it on, use the gator clip and just clip it right onto the ribbon.