With all the snow that many people are getting right now, here is a great way to help the kids enjoy it.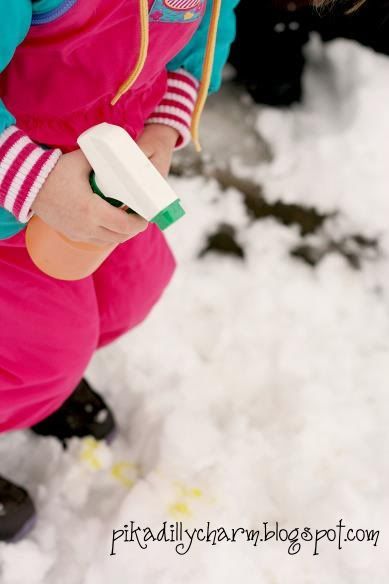 What You'll Need:
- Spray Bottles or Squirt guns
- Buckets
- Water colored with food coloring
- Snow clothes
The How To:
- Dress in your snow clothes.
- Fill your buckets with colored water.
- Fill your spray bottles or squirt guns with the water
- Then 'paint' pictures in the snow!
Honestly, this was an activity that kept my kids busy for a couple of hours. They loved it!