For Spring I thought that it would be fun for the kids (with some adult help) to make some cards with seed paper as part of them.
What You'll Need:
- Scraps of construction paper
- Pieces of felt (optional)
- Blank card or a piece of card stock
- First tear your construction paper into small pieces and put them in your blender.
- Then add enough water to cover the paper and then blend it up.
I was really hesitant to do this in my blender, but it didn't hurt my blender at all.
- If needed you can add a little more water to it.
It should look something like this: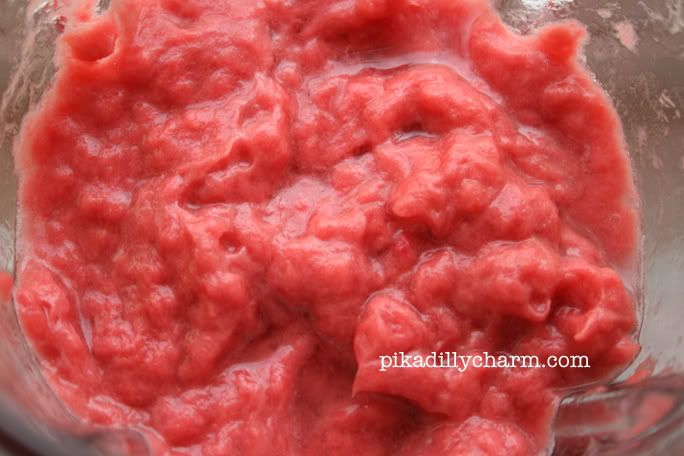 - Next,
unplug
your blender.
- Now add some seeds to your paper mixture.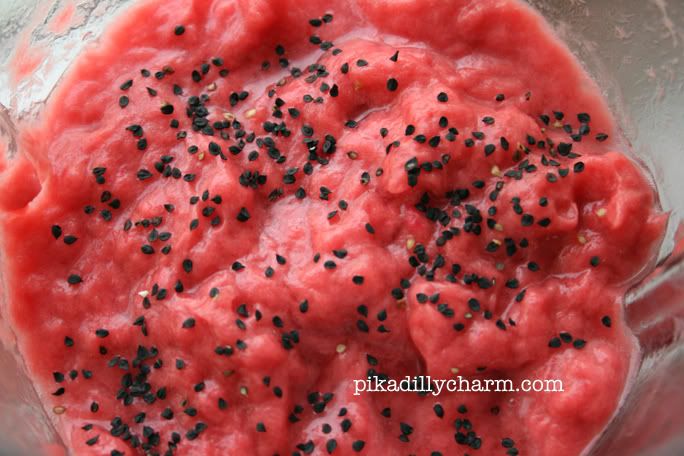 - Then gently mix the seeds into the mixture. Be sure to
use your wooden spoon
for this!
- Next I put my dish rag in the bottom of the colander/strainer and then poured the mixture out of the blender onto the dish rag.
This is to help drain some of the water off of the paper and keep it from falling through the holes in the colander/strainer.
I usually let it sit like this for 5-10 minutes to help drain as much water as possible.
- Then I place a towel down on the counter (mine is the black one)
- On top of the towel I put the piece of felt (optional)
- Next comes the pouring of the paper mixture out of the colander and onto the felt.
- Now, using your hands, gently spread the paper mixture out on the felt.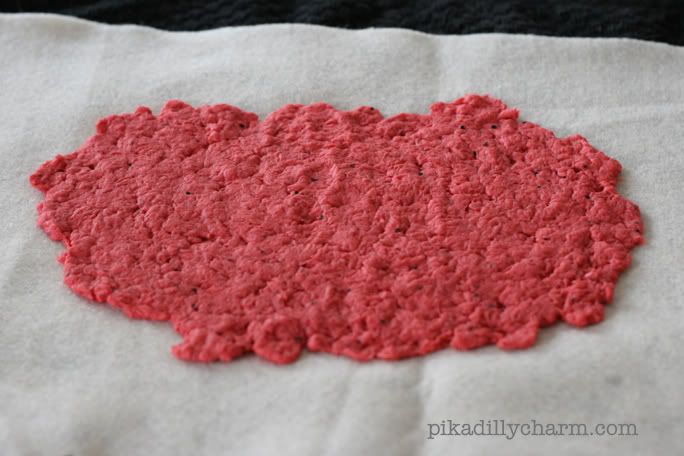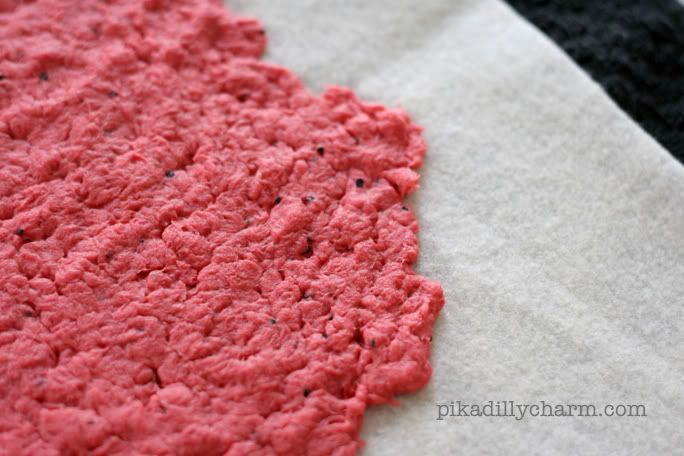 - Then I take one of my other towels and put it on top of the paper and gently press on it to help absorb water off of the paper. When that towel is wet I change it out for my other towel. I do this a few times through out the day to help speed up the drying process. And then I let it sit out over night uncovered.
- Another way to help speed it up is by using a hair dryer on it.
- When it is dry it will be like stiff paper. Decided what design you want to create with it then draw or trace it on to the seed paper.
- Next cut it out.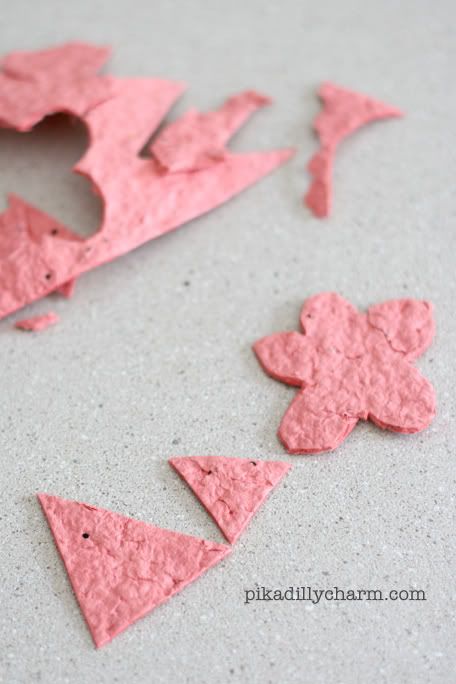 - Lightly glue the seed paper on to your card/card stock.
- Then draw (or have your children draw) the rest of your picture with markers, crayons, colored pencils, etc.
- On the inside be sure to put a note in it that the seed paper can be planted and they can grow their own flowers with some TLC.