Pom Pom garlands are super easy to make.
In fact they are a great way to use up left over yarn.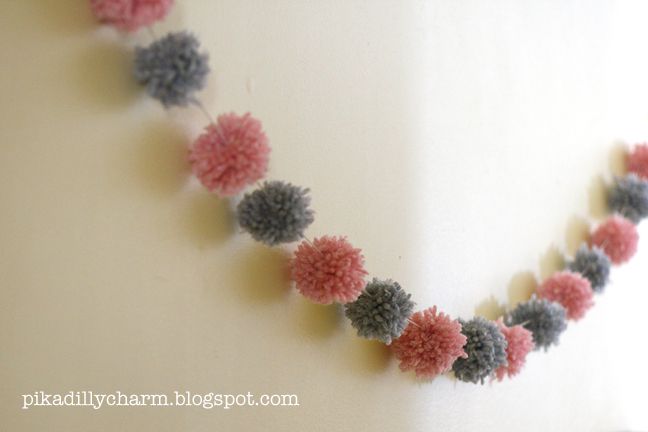 What You'll Need:
- Yarn
- Fork (Mine was a larger salad serving fork so I could get larger pom pom's)
- Scissors
- String to hang them on (I used bakers string/twine)
-Needle or scotch tape ( for threading the pom pom's on the string)
The How To:
- The first thing you'll need to do is wrap your yarn around the fork about 60-65 times, then cut the yarn.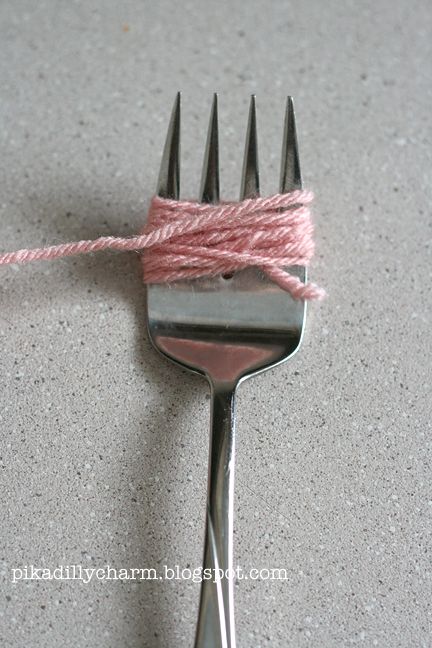 - Now cut a longer piece of yarn (I did mine around 5-6 inches long).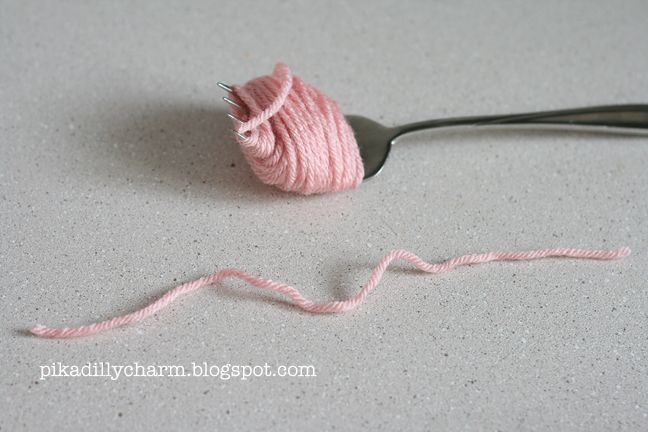 - Then take that 5-6 inch piece of yarn and thread it through the bottom of the middle gap in the fork.
- Then tie it tightly around the middle of your bunch of yarn (shown in picture below).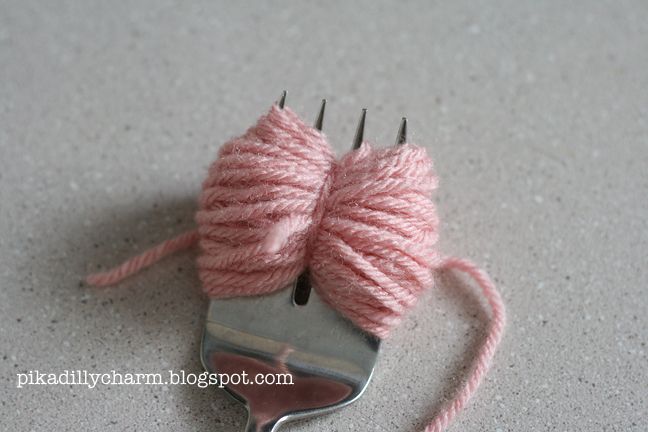 - Now, slide the yarn off the fork.
- Then take your scissors and cut through the loops that are on the edge of your yarn 'ball'.
Keep cutting until all the loops are cut.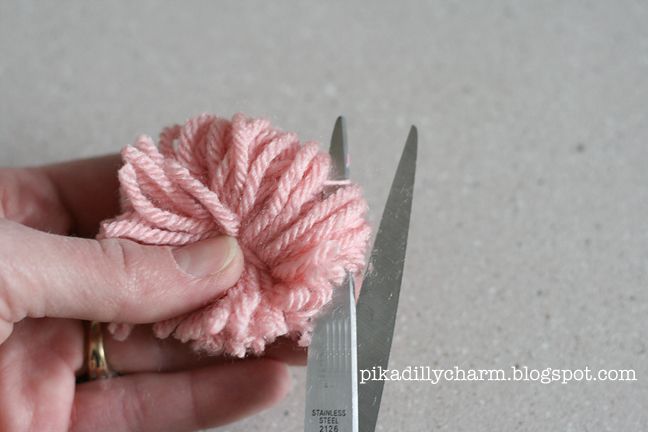 - After you cut all the loops feel free to give the ball a little 'hair cut' and trim any long pieces off and trim it up so it looks more even.
- Repeat the steps above until you have the desired amount of pompom's.
- Next thread your needle on your string (for thicker string using a yarn needle may be easiest) or tape the end of your string to make it so you can string your pompoms on the string.
- Now just poke the needle (or taped end of your string) through the center of your pompom's.
- You are now ready to hang your pompom garland!