My kids 'ooo-ed' and 'ahhh-ed' as they watched their dancing milk. They would shout things like 'Look what color mine is now!' or 'Wow!'
And it was such an easy experiment and it opened up discussion as to why that is happening to the milk (so we did some research on the internet about it)
What You'll Need:
- A little container/dish/ or bowl
- A little bit of Whole Milk (you will need enough milk to cover a little bit more than just the bottom of your dish). (skim milk won't work...this experiment has a lot to do with the fat content in the milk)
- Different colors of food coloring (liquid NOT gel food coloring)
- Liquid Dish Soap
The How To:
- First, fill your container with a little more milk than you would need to cover the bottom of it.
- Next, add a drop here and there of the food coloring of your choice to the bowl. You can use as few or as many colors as you want.....just remember that too many different colors may produce a muddy color)
***Tip- I found that this activity is best done on a surface that won't shake if bumped (we ended up doing this on the cement outside).***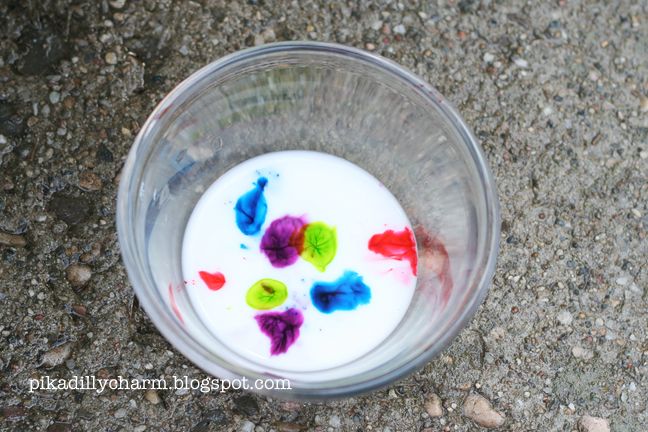 - Now comes the magic......add a drop of the liquid soap to the milk (if you are doing this with little kids, you may want to add the drop of soap for them.....we found that too much soap kinda ruins the dancing effect.
- Then sit back and watch your milk!
We had fun looking at the different patterns that would show up and the colors that would disapear and then reappear later.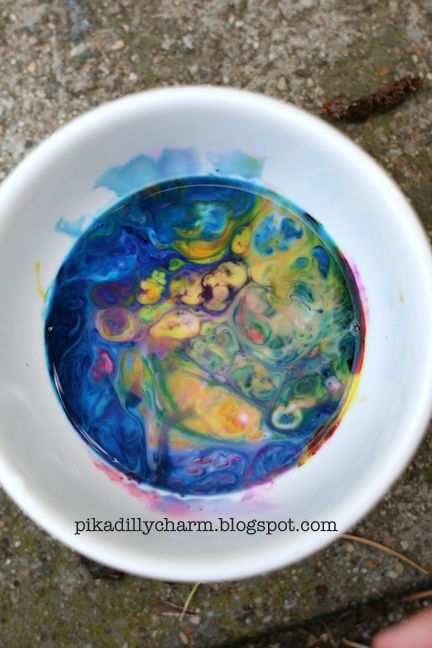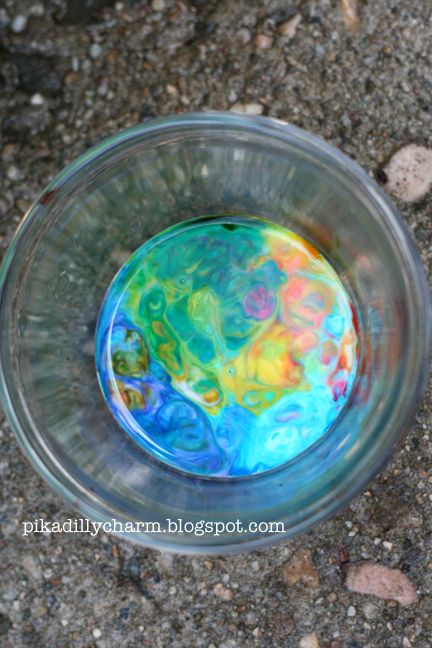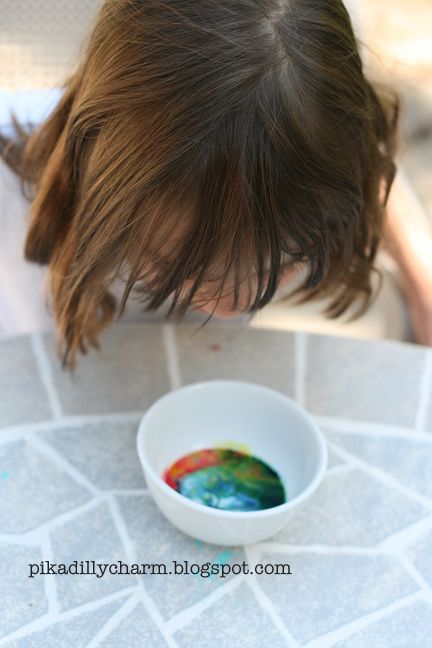 Honestly, these pictures don't do this activity justice! But give it a shot with your kids! Mine sure loved it!