Just for Fun
I love leggings on my kids. And here is a way to turn a pair of adult size knee-highs in to leggings for kids and fingerless gloves.
What you'll need:

-Adult knee-high socks
-Fabric scissors
-ribbon (optional)
-pins(optional)
-sewing machine or needle and thread (optional)

The How to:
-First you cut off the foot of the sock. I cut mine right above the heel.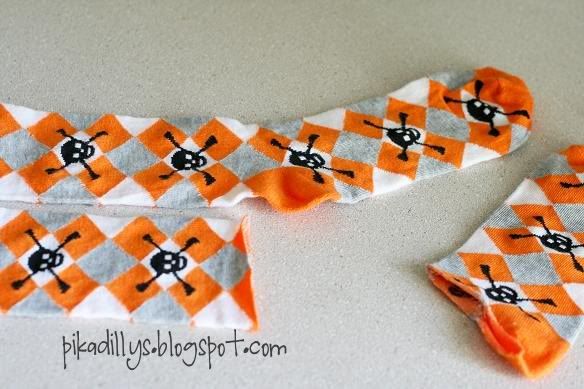 -You could leave them like that, but I thought adding some ribbon would be a nice touch.

-I pulled the sock tight as I pinned the ribbon on. And when I sewed it on I pulled it tight too.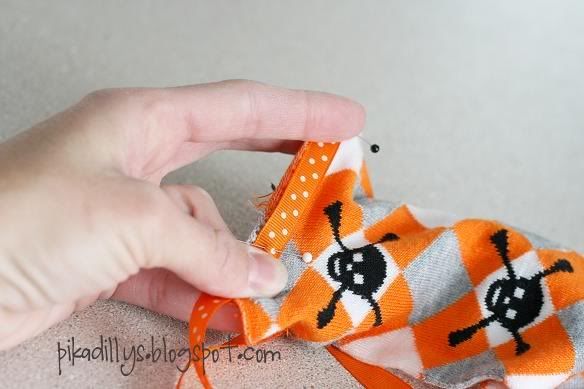 -I only sewed one edge (the outer edge) of the ribbon to the sock.


And there you go! Since you pulled the sock tight when sewing on the ribbon, it gives a curl to the bottom of the leggings.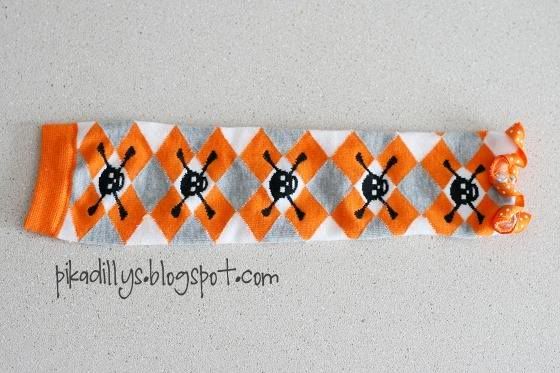 They can be worn all the way pulled up the leg. Slouched on the leg. Or they can even be worn on the arms!
So now that the leggings were made I didn't like the idea of tossing the foot part of the sock. So here is a quick and easy way to turn them into fingerless gloves.
The How to:
-Cut the toe off of the sock.
-Make a little cut/hole on the side of the glove where you want your thumb to stick out.

And, there you go! I didn't not hem or do any sewing on these. If you wanted a more finished look you could hem the edges and the thumb hole.