My girls all got books for Christmas and so we decided to make some cute and easy bookmarks for them to use.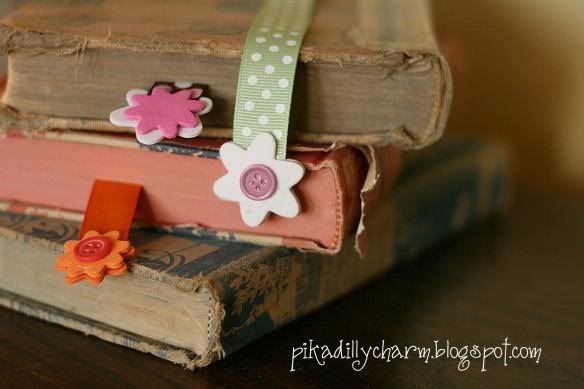 What You'll Need:
- Ribbon
- Buttons
- Craft foam shapes
- Hot Glue Gun
The How To:
- First you will need to cut your ribbon about 12 inches long.

-Next pick out 4 foam shapes per ribbon

-Then, using the glue gun, glue a foam shape on an end of the ribbon.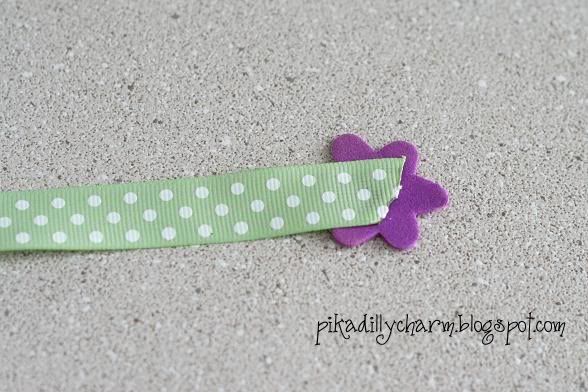 - Now, glue a second foam shape to the same end.....be sure to 'sandwhich' the ribbon between them.
-Do the same thing with the other 2 foam shapes to the other end of your ribbon.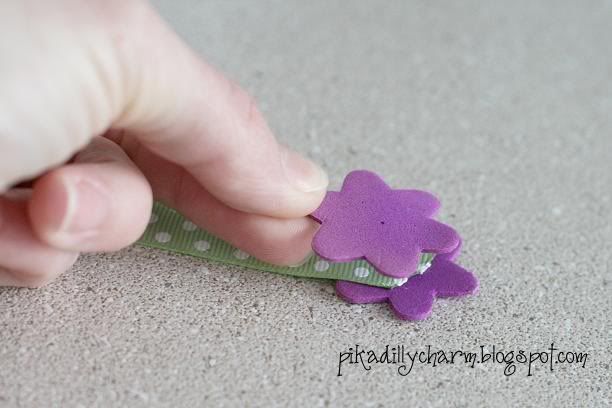 -Finally hot glue your button (if you want one on it) to your foam shapes. Then you're done and your bookmark is ready to use.