Here is a fun way to add a little color to the outdoors during winter time.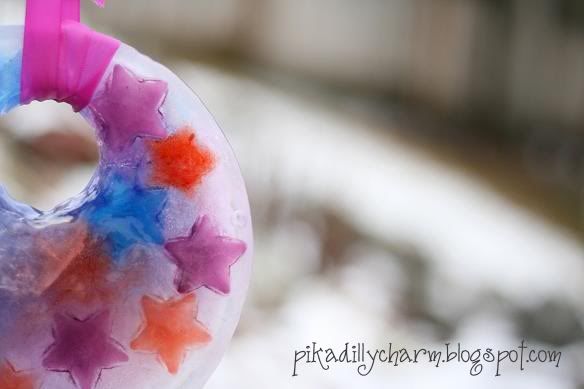 What You'll Need:
- Ice cube try

- Food coloring
- Water
- Round cake pan
- Freezer
- Ribbon
- Plastic cup
The How To:
- First fill your ice cube try with water.
- Then add a drop of food coloring in each slot. Don't choose more than 3 coordinating colors because they will bleed together a bit later on.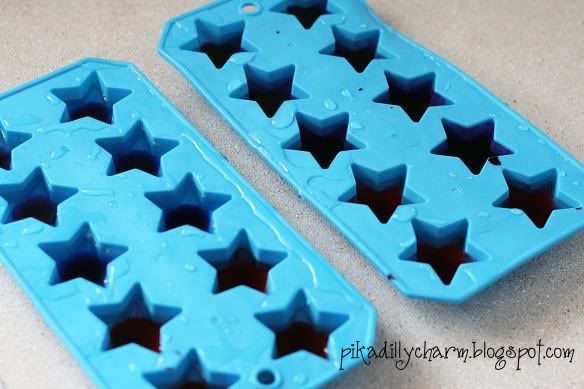 - Next put your ice cube trays in the freezer until all the way frozen.
- After they are frozen, get out your round cake pan.
- Fill it about 1/2 to 2/3 full of water.
- Put it in the freezer for an hour.
- After that, you will add a plastic cup (I used a child sized cup and plastic works better that paper....found that out the hard way) with water in it. This will be where you hang it by the ribbon.
- Then add the colored ice cubes to the water in the cake pan.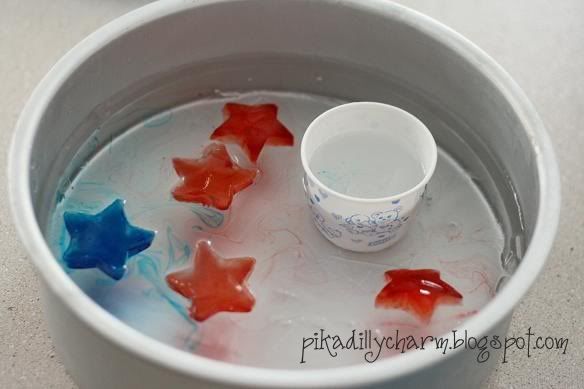 - After it is frozen remove the plastic cup from it. If you have difficult removing it try dripping some hot water around the edge of the cup to help loosen the ice around it.
-Then pop that big chunk of ice out of the cake pan.
- Add some matching ribbon and find a place to hang it outside.
Here is what the front side of it turned out to look like....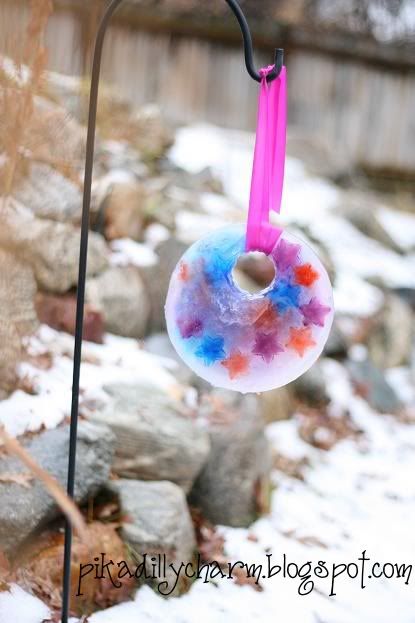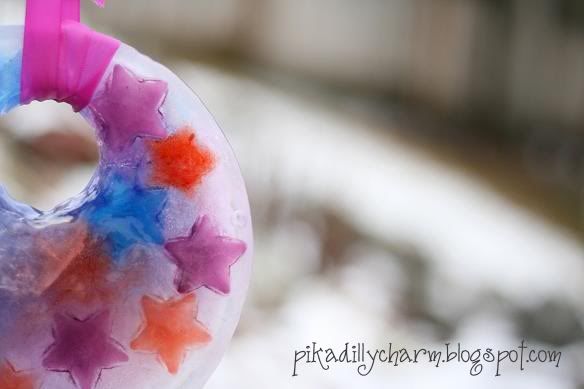 ...And here is the backside.