With a new year started, I thought it would be a good idea to get going on my birthday/greeting cards stash. Good idea to get started with a very simple way to decorate them.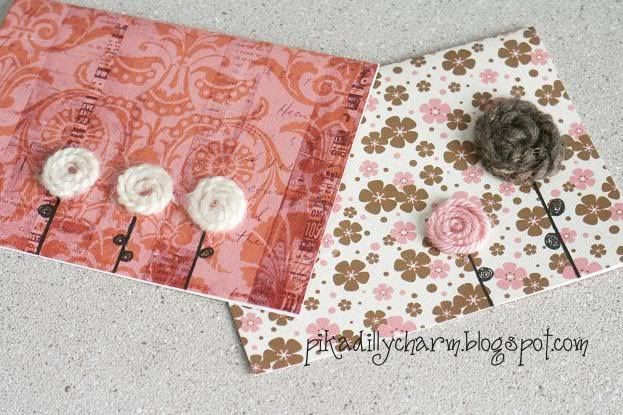 What You'll Need:
- Yarn

- Scissors
- Glue Gun
- Heavy patterned paper (like card stock) or blank-inside premade cards
-Pen/marker (in color of your choice)
The How To:
- First take your card and put a drop of glue from the glue gun where you want the center of your flower to be.
-Next, slowly start to wrap the yarn around the end you just glued on in a spiral fashion. Be sure to put glue down as you go to hold the yarn in place.
-Then, when the flower is as large as you want it, cut the yarn and secure the end of the yarn in place with another drop of glue from the glue gun.
- And, finally, finish off the card by drawing stems and leaves on your flowers.