What You'll Need:
- 1 1/2 yards of fabric (Needs to be a little stiff so it will stand up on the wreath)

- Styrafoam Heart

- Hot glue gun

- Ribbon

- Scissors (or rotary cutter and a cutting mat)
The How To:
- First cut your fabric into strips. Most of mine are 2 inches wide by 20 inches long. I did do some that were 2 inches by 10 inches to add a little variation to the wreath.
- Next, hold one end of a strip of fabic with your thumb and pointer finger.
- And then start wrapping the fabric around your fingers. Wrap it around kinda loosely.
- Then, put some glue from the glue gun on the end of the strip of fabric and finish rolling it all up. This will hold the end in place.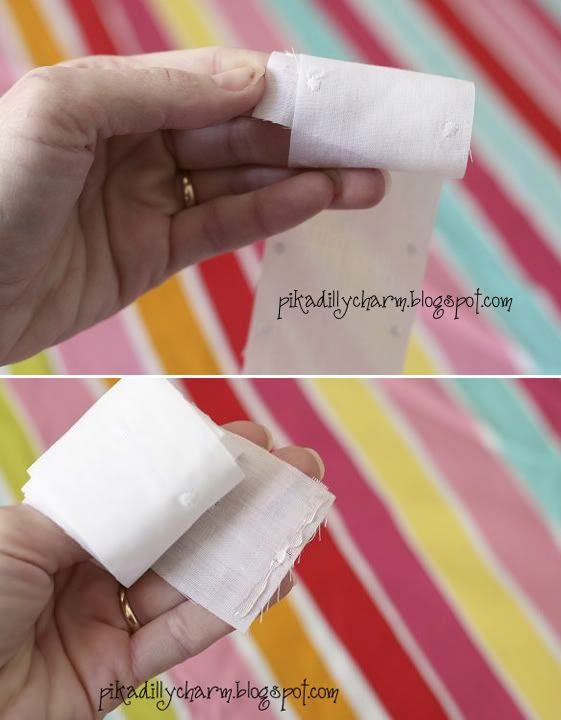 - Now, pinch an end of the fabric roll.
- Look at the other end of the fabric roll (and form it a little if needed) to look like a flower/rose.
- I then added a few drops of glue to the pinched end to help the 'flower' hold its shape.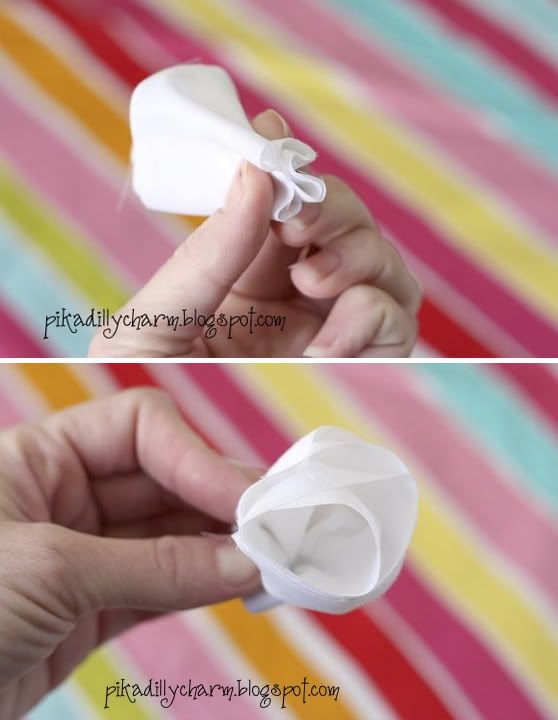 - Now, put a spot of glue on the top side of the wreath.
- Then press the end of your fabric flower on to the glue.
- Do the same thing for the rest of your fabric flowers until your wreath is filled to your liking.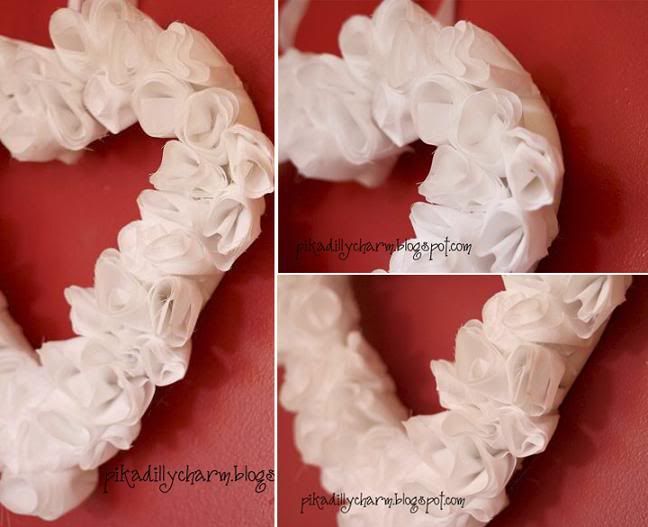 - Then hang it from your front door or somewhere in your house with some ribbon (which you can either tie on or glue it to the back of the wreath....mine is tied on)