Here are some super cute baby sandals made from a T-shirt.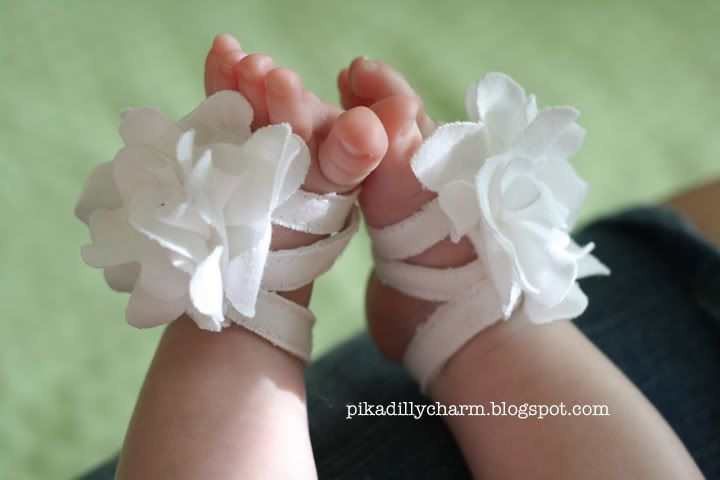 What You'll Need:
- 1 adult size t-shirt (L or XL should work fine)
- piece of felt in the same color as t-shirt
-needle and thread
- glue gun
- fabric scissors
The How To:
- First trim off the hem of the t-shirt. Be sure to cut as close to the stitching as possible.
- Cut the hem into 3 strips. Mine were about 2 1/2 - 3 inches long. To be sure what size you need measure around the babies foot. ( I cut one strip to the measurement that I got around the ankle, and 2 from the measurement from the top of the foot)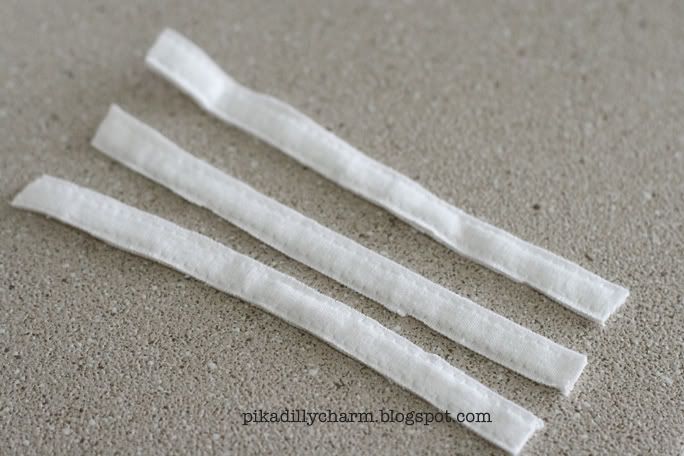 - Next I stitched together the 2 that will go across the top of the foot. Just a couple of stitches will work....to make the straps look like an X.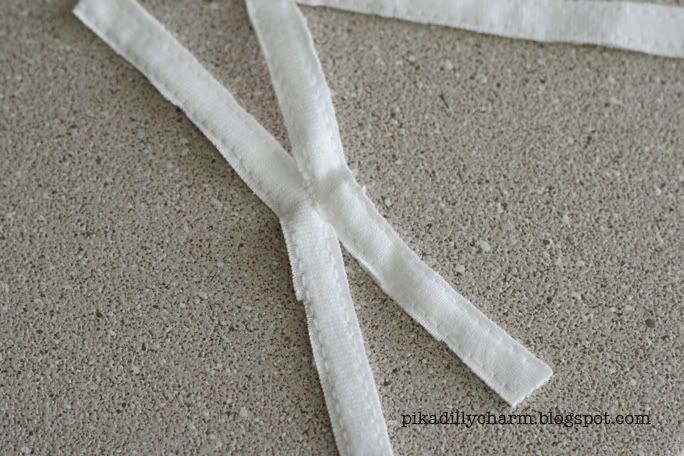 - Then, I stitched together the ends of the straps to make circles. See the photo below.
- Next i cut 2 small circles ( that arn't bigger than the top of the babies foot) from the felt.
- Then glue the 2 straps onto the felt. Make sure that the stitching that makes the straps look like an X is not glued to the felt.
- Next glue the 3rd strap on (this is the one that will go around the ankle) at an angle as shown in the picture below.
- Glue the other small circle of felt on.....sandwiching the straps in between the 2 felt circles.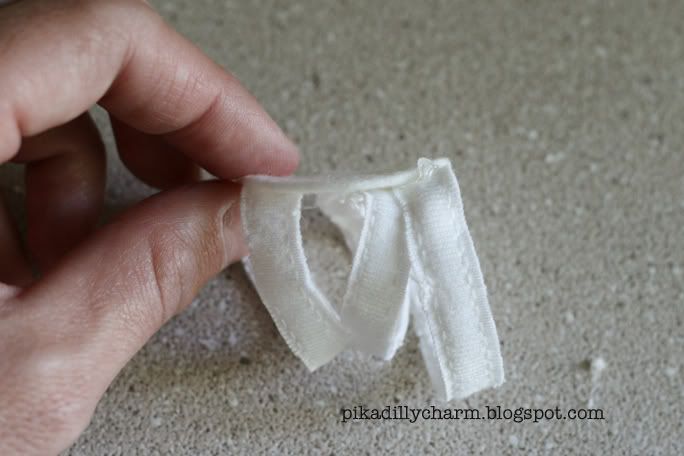 - Next comes the flower...it is also made from the t-shirt.
You can make you favorite flower to add or you can make this one.
- Cut out 4 flower shapes in different sizes from the t-shirt.
- I did a loose stitch in the middle of each flower and then pulled it tight to gather the flower. I did this to each flower and then I glued them together...one on top of the other.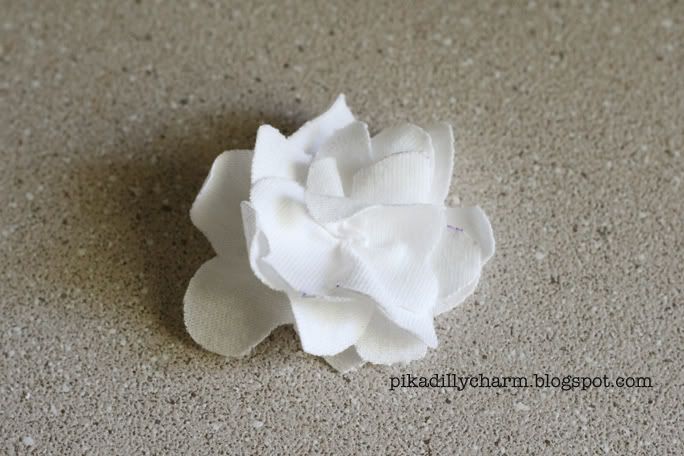 - The I glued the flower on to the top of the felt circle.
Next make one for the other foot and then your done!
Now put them on those cute little baby feet!