This is such an easy and beautiful way to add some holiday cheer to your windows.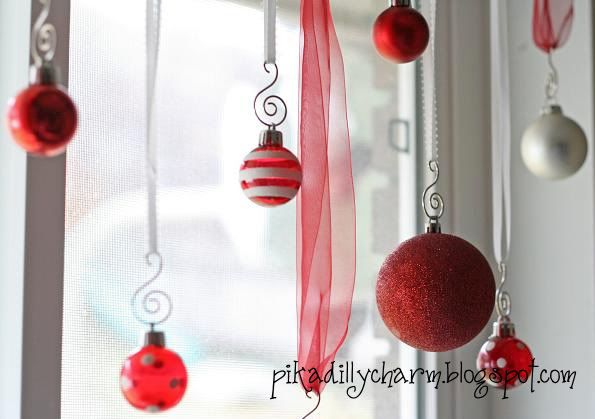 What You'll Need:
- Ribbon (2 or 3 in different colors, textures, and/or widths)
- Ornaments of various sizes
- Existing window with a curtain rod in it.
- Fun ornament hooks (optional)
- Strand of Beads (optional)

The How To:
- First cut various lengths of the different ribbon.....one for each ornament.
- Tie them onto an existing curtain rod. Be sure to mix the different lengths and color of the ribbons around as you tie them on.
**Note** If you are not using ornament hooks, you will need to string the ribbon through the ornament before you tie it on the curtain rod.
- Put a hook on the ornament and then hook it onto the ribbon. Again, mix the different sizes and colors of the ornaments up....so 2 of the same are not next to each other.
-For an added touch, I put a strand of beads on the curtain rod. Kind of twisting and draping it as I went.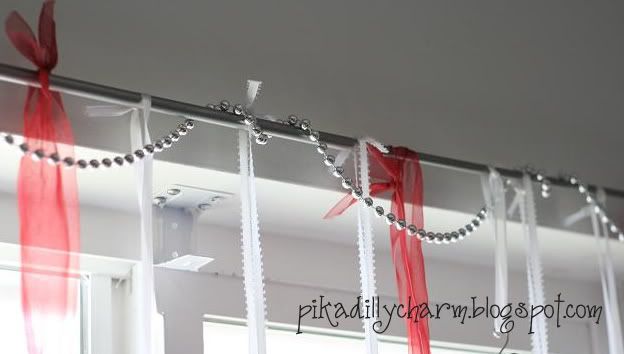 And here's the finished product. Very simple to do and it used things that I already had on hand around the house.