To make this you need to have basic crocheting skills.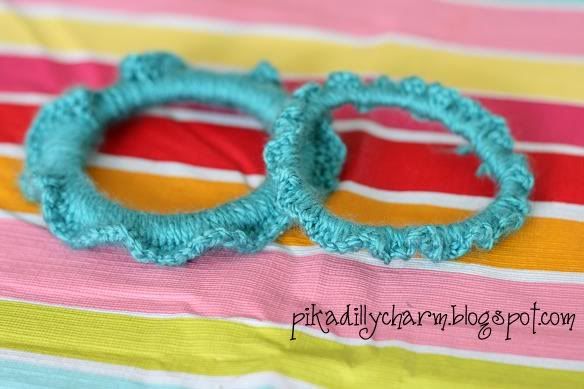 What You'll Need:
- Yarn
- Crochet Hook (you can use any size, but I used G/6-4.25mm)
- Scissors
- Old bracelets....bangle, jelly, etc.
The How To:
- Start with your yarn, crochet hook, and bracelet in this position.
- Next put your yarn over the hook. I brought the little end piece with it to help hide it in the bracelet.
- Pull the 'yarn over' piece through the other loop on the hook. As if doing a simple chain stitch.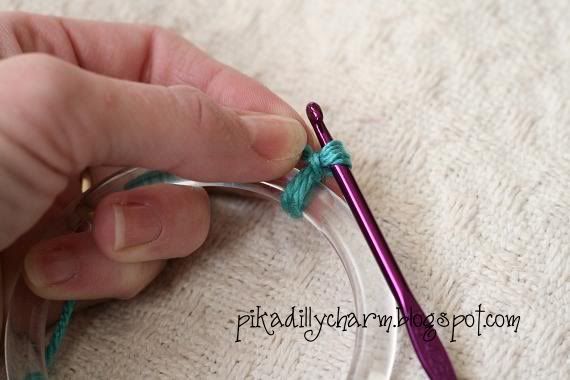 ****
- Now, put your crochet hook under the bracelet.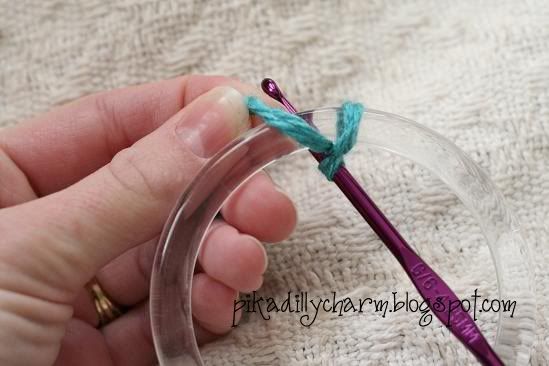 - Hook the yarn.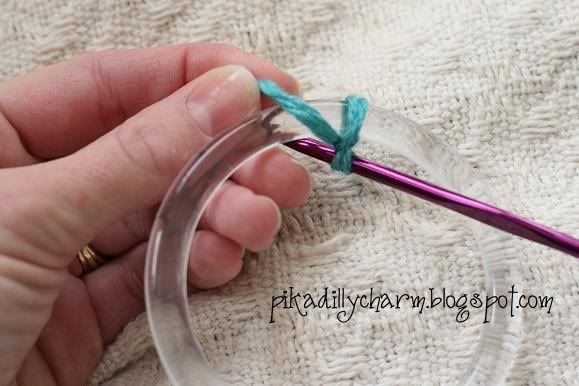 - And pull it back underneath your bracelet.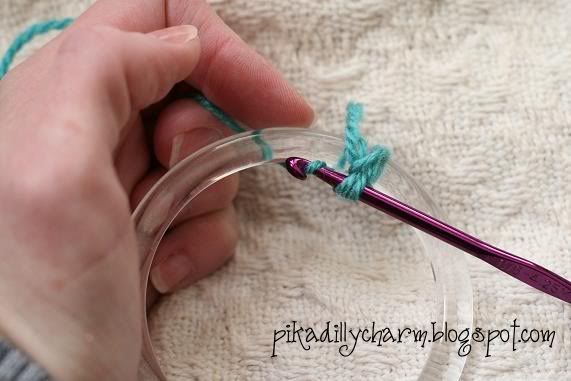 - Then yarn over. You should have 3 strands on your hook now.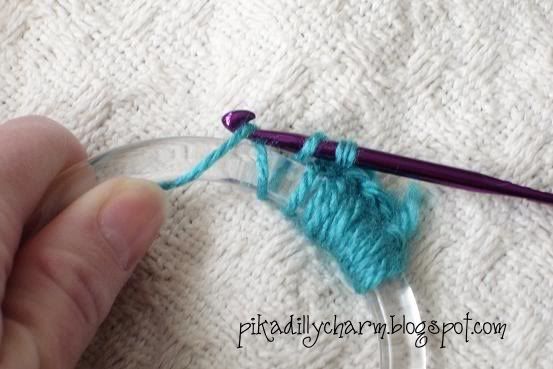 - Pull the strand of yarn that is closest to the end of the hook through the other 2 loops on your hook.
- Repeat steps from
****
to here until the whole bracelet is covered with the yarn. Be sure to push the thread on the bracelet together from time to time to make as much room as you can for the yarn.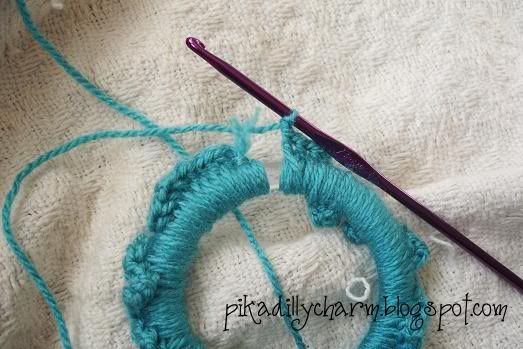 - Once the bracelet is full it is time to attach the end of it to your starting point.
- Stick your hook through one of the loops at the starting point.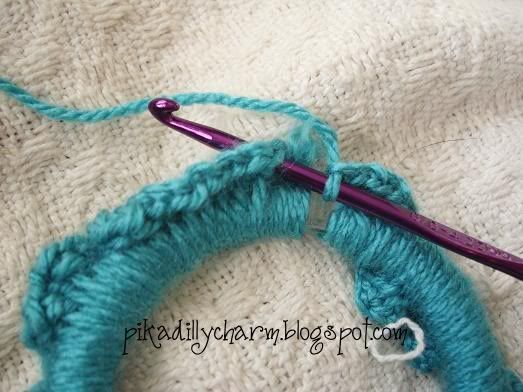 - Put the yarn over on the end of your hook and pull it back through the starting point on the bracelet.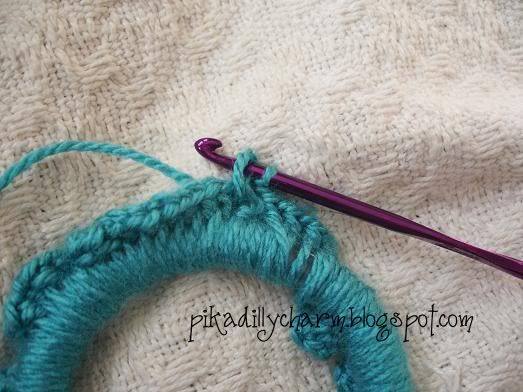 - Go ahead and cut the string of yarn. Now finish it off by pulling the loop closest to the end of the hook all the way through the other loop (pulling the end of the yarn all the way through too to) and then pull it tight.
- Now weave the end of the yarn into the bracelet to hide it. And trim any excess off that you could not hide.
The one above is done on a fatter bangle type of bracelelt

and
This one is done on a jelly bracelet.